WHY SHOULD YOU
CHOOSE LAB-GROWN
DIAMONDS?
Stuller offers Lab-Grown Diamonds
in a wide range of shapes and sizes.
Our Lab-Grown Diamonds have
outstanding prices that attract many
consumers, allowing them to purchase
a larger stone with better color and clarity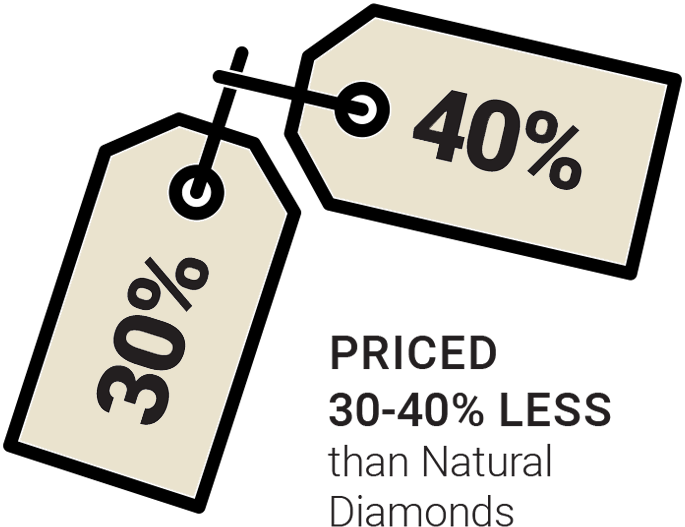 If you were shopping for an
engagement ring, would you
consider a Lab-Grown Diamond
for the center stone?
*Survey conducted by MVI in 2018.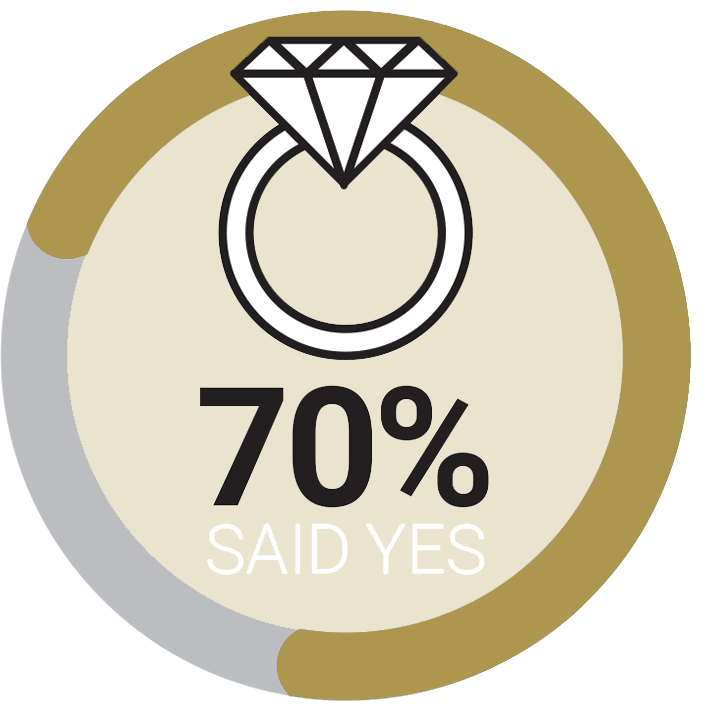 HOW THEY'RE MADE
There are two primary methods used to create Lab-Grown Diamonds:
CVD – Chemical Vapor Deposition and HPHT – High Pressure High Temperature
CVD
This process grows the
diamonds from the chemical
reaction of distilled carbon
gas and a diamond seed.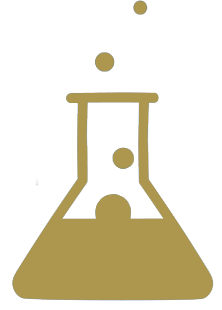 HPHT
This method involves
the application of high
temperatures and pressures
to a small diamond seed

DIAMOND TYPES

Natural Diamonds
Nitrogen atom clusters
present as impurities
98% of Natural Diamonds are type Ia. In addition
to carbon atoms, these diamonds contain
nitrogen atoms in special arrangements that can
sometimes cause a pale yellow appearance.

All Colorless Lab-Grown
No significant amount
of Nitrogen present
Only 2% of Natural Diamonds are
type IIa. These diamonds are
the purest form of diamond.
DISCLOSURE IS KEY: LARGE LAB-GROWN DIAMONDS
LARGE LAB-GROWN DIAMONDS ARRIVE AT STULLER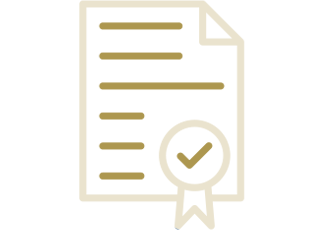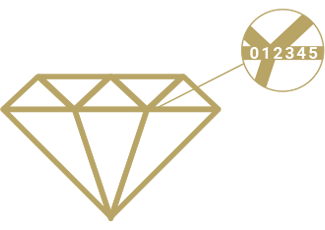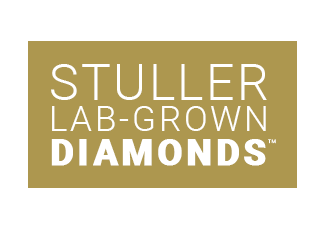 With a certificate from GCAL
(Gem Certification and Assurance Lab)
OR
A grading report from IGI
(International Gemological Institute)
With a unique
inscription on
the girdle
Lab-grown Diamonds sold
with a report are shipped in
a distinctly labeled blue box,
whereas Lab-Grown Diamonds
without reports and Lab-Grown
Melee Diamonds are shipped in
distinctly labeled blue parcels
Lab-Grown
Diamonds
LG
Whether you decide to purchase a Natural Diamond or a Lab-Grown Diamond (LGD), it's an emotional decision. This stunning, fiery stone will symbolize your deepest feelings and commitments.
Lab-Grown Diamonds are created with great care to achieve their purest form.
If you're looking to purchase a larger diamond with a limited budget, a Lab-Grown Diamond may provide the perfect fit.

Optically
It is indistinguishable just by looking at it with the naked eye or even with a loupe.

Physically
Advanced instruments are needed to establish with certainty whether a diamond is lab grown.

Chemically
Created with precision in rough crystal form by scientists — these are not simulants.
| DIAMOND | Natural | LAB-GROWN |
| --- | --- | --- |
| Chemical Composition | Carbon | Carbon |
| Crystal Structure | Octahedron | Cuboctahedron/Cube |
| Refractive Index | 2.42 | 2.42 |
| Dispersion | 0.044 | 0.044 |
| Hardness | 10 | 10 |
| Density | 3.52 | 3.52 |
| Inclusions/Blemishes | Yes | Yes |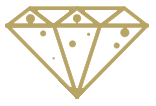 Natural Diamonds
Type Ia
Nitrogen atom clusters are present as impurities. 98% of Natural Diamonds are Type Ia.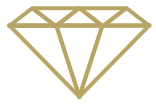 Lab-Grown Diamonds
Type IIa
No significant amount of Nitrogen is present. Only 2% of Natural Diamonds are Type IIa.
Referring to types that are colorless through near colorless, in the D-J color range.
How They Are Created
LGD manufacturers operate in highly controlled lab environments using one of two methods: High Pressure High Temperature (HPHT) and Chemical Vapor Deposition (CVD).
Both of these processes begin with a diamond seed and result in a Lab-Grown Diamond.
During the HPHT method, the technician places a diamond seed in an apparatus, heats it to 2700-2900 degrees Farenheit, and exposes the seed to a pressure of 725,000 pounds per square inch, like the process that takes place in Earth's mantle. The diamond seed remains under these intensive conditions for varying lengths of time.
The CVD method of LGD creation begins with a diamond seed placed in a chamber. A technician feeds a rich plasma gas into the chamber, causing a chemical reaction that "rains down" carbon atoms on the diamond seed. The longer a diamond seed remains in either process, the larger the resulting LGD.
Both the HPHT process and the CVD process produce Type IIa Lab-Grown Diamonds, equal to some of the rare and sought-after types of Natural Diamond. These processes can also be adjusted to produce colored Lab-Grown Diamonds in hues of yellow and blue.
Lab-Grown Diamonds
LG
NATURAL DIAMOND
LAB-GROWN DIAMOND
MOISSANITE
NATURAL OR LAB GROWN
NATURAL
LAB-GROWN
LAB GROWN
GROWTH TIME
BILLIONS OF YEARS
4-6 WEEKS
2-3 MONTHS
CHEMICAL COMPOSITION
CARBON
CARBON
SILICON CARBIDE
REFRACTIVE INDEX
2.42
2.42
2.69
DISPERSION
.044
.044
.104
HARDNESS
10
10
9.25
TOUGHNESS
Good
Good
EXCELLENT
INCLUSIONS/BLEMISHES
YES
YES
YES
WHY YOU WOULD CHOOSE IT
CREATED BY NATURE DEEP
WITHIN THE EARTH
CREATED IN A LAB
LESS EXPENSIVE, CREATED
IN A LAB
PRICING
$$$$
$$$
$$
Chemical Composition = chemical make up
Crystal Structure = shape of the rough material, before its cut and polished
Refractive Index = measures the stones ability to bend light; the higher the number the more brilliance the stone will have
Dispersion = measures the "sparkle", the flashes of color you get when you move the stone; the higher the number the more scintillation the stone will have
Hardness = measures the stones resistance to scratching and abrading; higher the number, harder the stone
Toughness = measures the stones resistance to breaking and chipping
Density = specific gravity of the stone, how "heavy" it is
Inclusion/Blemishes = unique characteristics inside or on the surface of the stone